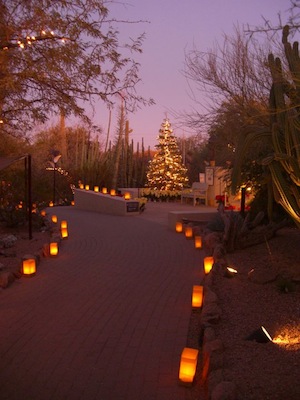 Below is a letter I wrote and sent to this community two years ago on Christmas day. On a day I thought no one was listening, I received hundreds of replies. Replies from those of you who vowed to check in on others that day and replies from those of you who desperately needed someone to reach out and check in on you.
Since that day, this community has grown beyond my dreams. We are a diverse group, facing many different challenges and experiencing many different versions of success. I am grateful to know you, to celebrate your good days and walk with you through your bad days.
I re-read this letter and your replies on days when nothing seems to go right, and they remind me of why I work so hard and what this community truly means. I am reposting the letter for those of you who are newer, as well as for those of you who've been here all along.
Thank you for making this community what it is today.
Hello,
While most of you are enjoying the holiday with friends and family, I know that there are many of you who have had trouble finding joy this season. The holidays can be particularly tough, and while the rest of us have been busily shopping and celebrating, some of you have been quietly suffering – simply trying to get through the day.
There are people in our community who have lost a loved one this year and are celebrating Christmas without them for the first time. There are people in our community whose idea of family sadly did not work out. They are trying to figure out how to celebrate while dealing with the challenges of living alone and feeling the sadness of not having their children around them. And there are people in our community who are sick and scared and are wondering if this Christmas might be their last.
This was the message spoken by the minister last night while I sat in Church with my loved one. Tears ran down my face as I thanked God for bringing me into a life of love, health and joy. It wasn't too long ago that I was one of the quiet and sad ones. For years due to health reasons, the holidays were lonely, painful and dark. It took everything I had to get through a single day, and I could not imagine that life would ever get better.
If you are struggling today, whether it be from sadness, pain or fear, please know that you are loved. You are a beautiful, wonderful being, and you will get through this moment. You have light, joy and happiness waiting for you. I love you. I am thinking of you, and I understand what you are going through.
If you are blessed to be in good health, good spirits and good company, I ask you to take a moment and think about your community. Do you have a neighbor, a coworker or a friend who might not be celebrating? Please check in on them today, tonight or this week. Bring them some food, give them a call, ask them over. They may turn you down (and many will), but the act of you reaching out will mean more than I could ever explain here.
Finally, thank you for taking a moment to read this note. Thank you for allowing me to speak on a spiritual level. I recognize that we are a diverse, global community here at Brain Pages, and we are of many different faiths and beliefs. Thank you to those of you who do not celebrate Christmas for allowing me the space to celebrate.
I wish you all love, peace and health.
Erin