Thank you so much for visiting our site! Brain Pages is designed to be your one stop for all things brain.
First thing you may want to do is subscribe to our free email newsletter. We send out brain teasers, optical illusions, brain food recipes and the latest brain health news. As our thanks for signing up, you'll receive our three high quality brain music downloads. If you're interested, simply enter your email in the green form below.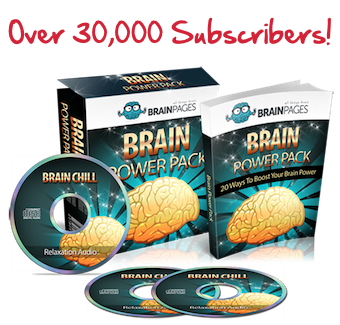 Popular Categories
Next, you may want to check out our brain games, optical illusions, brain teasers and of course, the latest articles from our experts. (Click on the links below.)
Brain Games
Find Help
Brain Teasers
Optical Illusions
Brain Training
Brain Food
Find Expert Help In Your Area
Our claim to fame is our world famous directory of experts. Whether you're challenged by mental illness, aging concerns, Autism, neurological or educational issues or just want to improve your brain, there are experts working right in your local area. Our directory will re-open very soon so be sure to check back often.