Which shape should replace the question mark?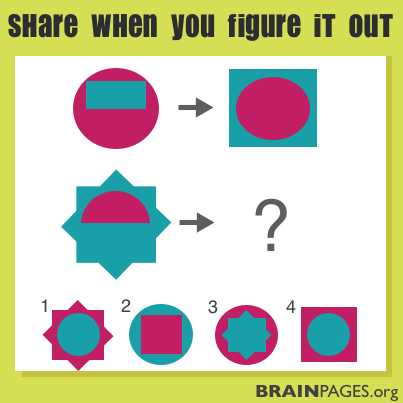 Erin Matlock, Founder
Erin Matlock is founder and CEO of Brain Pages Inc, a new-media company specializing in the ethical and honest promotion of brain health and mental health professionals, products and resources. She is a life member of Mensa and served as an official testing proctor for the organization. She consults with businesses, organizations and individual providers – teaching them how to develop and position their marketing messages to build strong and lasting relationships with consumers.